Two stress leaves and sale of the family home was the toll for a Comox woman
Article content
When she was forced to handle a high-conflict and lengthy family-law court case, often without the help of a lawyer, Allison Clark suffered two stress leaves at work and decided she had to sell the family home.
Article content
A middle-income earner who didn't qualify for legal aid, the 51-year-old mother of two initially hired a lawyer, but soon ran out of money and became a self-represented litigant.
Article content
At one point in her six-year ordeal, she found it necessary to put her home on the market.
"It was an extremely difficult decision as this was our family home and our kids had a big, beautiful yard to play in and we had many memories there," said the Comox woman.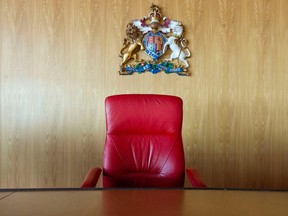 Her story is all too familiar for thousands of people in B.C. who encounter hefty legal fees and embark on the daunting challenge of going it alone in what often turns out to be a years-long, stressful legal battle.
Many self-represented litigants end up taking out second mortgages or lose their homes. Or they cash in RRSPs, putting themselves in a precarious financial position.
Article content
The percentage of people who go without lawyers in their court cases, especially family law cases, continues to rise every year in Canada, according to Jennifer Leitch, director of the Ontario-based National Self-Represented Litigants Project, which researches the issue.
While the rate of self-representation for all cases dipped slightly in the B.C. provincial court last year, the number of self-represented court appearances increased by seven per cent.
The B.C. Court of Appeal, which also collects data on self-representation, experienced a slight increase in self-representation in 2021, according to its annual report last year.
Chief Justice Robert Bauman of the B.C. Court of Appeal, who chairs Access to Justice B.C., a group dedicated to addressing such access to justice issues as self-represented litigants, said he was "absolutely" aware of the economic effect on people without lawyers.
Article content
"I've often said I don't think most Canadians, including myself, could afford any type of litigation going beyond a week," said Bauman, the province's top judge. "It's prohibitively expensive with the current model."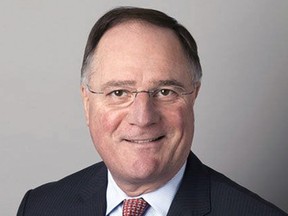 Research by the National Self-Represented Litigants Project has found that most people self-represent because they can't afford to pay for legal services and do not qualify for legal aid. Many begin their cases with lawyers but at some point become unable to spend any more on legal expenses.
To get a legal aid lawyer you must undergo an assessment that looks at a number of factors including the nature of your legal problems, your income and your household size.
The current financial threshold for legal aid for a single person for standard cases is $27,840 in annual net income with a two-person household threshold at $39,360.
Article content
Clark's ordeal began in 2015 after she'd separated from her husband and hired a lawyer on a retainer to handle her family legal issues that eventually entailed orders for parenting, interim support and child support arrears.
At the time she was earning about $62,000 a year and did not qualify for legal aid as the threshold then for legal aid for her was about $26,000, she said.
Her legal bills were about $25,000 for the first year and she ran out of money and had to begin representing herself, navigating her way through the complex rules and procedures of the B.C. Supreme Court.
Trying to hold down a full-time job, raise her kids and deal with her court case proved to be too much at times, and she twice had to take stress leaves from work.
Article content
"It was definitely the most stressful thing I've ever gone through in terms of the energy," she said of her experience.
The decision to sell her home came in the winter of 2020 when she was off work on the second of two stress leaves and her finances were stretched.
As hard as it was, in the end it was the best decision to sell the home because it bought her time to recover her health, return to work and simplify the lives of herself and her kids, she said.
She hired a lawyer again, but eventually ran out of money for a second time and had to once more be self-represented, eventually resolving her legal issues in 2021.
Clark said she wanted to make it clear that while she was unrepresented, she was very fortunate to have the continued support of her lawyer helping her with some of the legal and procedural roadblocks as they came up.
Article content
Jennifer Muller, another self-represented litigant, also initially had a lawyer but costs for her custody and child support case escalated to about $50,000 in the first four months, making it untenable to continue with a lawyer.
"It was so distressing, the experience," said the North Vancouver woman, who has had a seat on the Access to Justice B.C. committee since its inception and has long advocated changes in the system to improve things for self-represented litigants.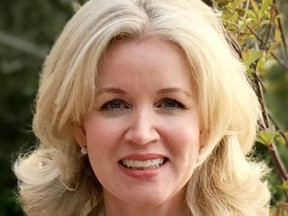 Muller, who has been employed as a district elementary counsellor for 28 years, said that after she was self-represented, court orders were not followed and things slid in her case for about 10 years.
"But I ended up having to go back 10 years later once again as a self-represented litigant in 2019 and 2020."
Article content
She said she was successful in her first few hearings after resuming her case but the emotional toll was so great that she ended up going to her bank and taking out a "massive" loan and got excellent legal counsel and was ultimately successful.
"But to this day, I remain indebted and I continue to pay off those loans," she added.
Muller says that many people faced with the intimidating prospect of going to court without a lawyer simply opt out of the process altogether. She believes the system was never set up to manage family matters.
"Justice is a pillar of a civilized country and society and it is very concerning for us to have a system that's not accessible to everyone."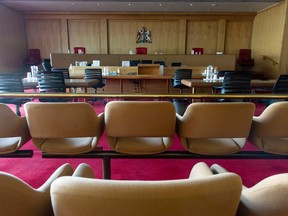 In recent years, efforts have been made to make things easier for people trying to navigate the justice system alone, including the unbundling of legal services.
Article content
Often a person seeking legal help will hire a lawyer on a retainer, which can run into the thousands of dollars.
Unbundling allows a person to hire a lawyer at an hourly rate. It's a service that some, but not all lawyers, offer.
There have also been proposals for paralegals to take on legal work normally done by lawyers and at rates that are not as expensive as what lawyers charge.
And some lawyers offer to work pro bono, or free of charge.
The question for some is whether those measures are providing meaningful reform.
Leitch said that any changes need to be made consistent across jurisdictions.
She said there still needs to a rethinking of fundamental justice question.
"One judge I heard use the term root and branch reform of the civil justice system in order to have it better respond, because right now it's not responding for a lot of people."
Article content
Andrew Pilliar, an assistant professor of the faculty of law at Thompson Rivers University who works with the western branch of the National Self-Represented Litigants Project, said there needs to be more research on the problem although some courts do a reasonably good job.
"The legal system has chronically not done a great job of studying and capturing metrics of the nature of access to justice problems."
Bauman noted that his court is working with the Access Pro Bono Society of B.C. to offer self-represented litigants some free legal assistance, saying it's a tremendous service to people.
"But you've got to ask yourself, I mean, are these Band-Aids on a system that itself needs to change?"
He said providing more money to underfunded legal aid is necessary but it's not the only thing that's needed.
Article content
"The larger problem is how do we change the system, the way the services are delivered, the way the problems are resolved. How do we change it so that it's navigable by ordinary people?"
He said he believes things are getting better but recognizes that it's slow but he added that tangible progress is being made.
kfraser@postmedia.com
Top judge who upheld Canada's polygamy law announces he will be retiring

B.C. Appeal Court 'sorely lacking' in people of colour, says top judge

Law Society of B.C. proposes non-lawyers be allowed to do some legal work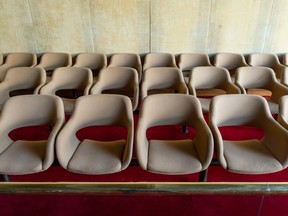 ---
Support our journalism: Our in-depth journalism is possible thanks to the support of our subscribers. For just $3.50 per week, you can get unlimited, ad-lite access to The Vancouver Sun, The Province, National Post and 13 other Canadian news sites. Support us by subscribing today: The Vancouver Sun | The Province.